Dyslexia Awareness Week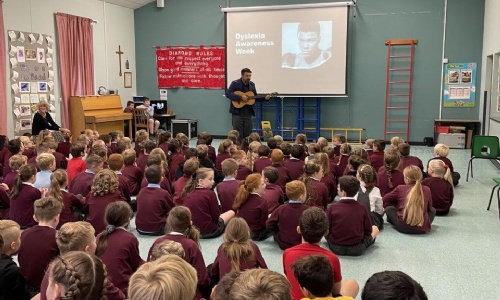 October 3rd - 7th
We took part in National Dyslexia Awareness Week to develop children and staff understanding of dyslexia. This year's theme was removing barriers.
Mr Spencer started the week with a brilliant assembly talking about how everyone is unique and we all learn in different ways and this is a good thing. We watched a short video.
On Wednesday, all classes joined in with a No Pens Day! A day focussed on removing the barrier of writing to learning and giving a wide range of opportunities for different activities. For example, children in Year Two were measuring maths working groups with different roles, in Year Three drama and actions were being used to retell a story, Year Four were using words cut up to create expanded noun phrase sentences and Year 5 sorted sentences to demonstrate their scientific learning. A wide range of learning took place over the day!