Safer Internet Day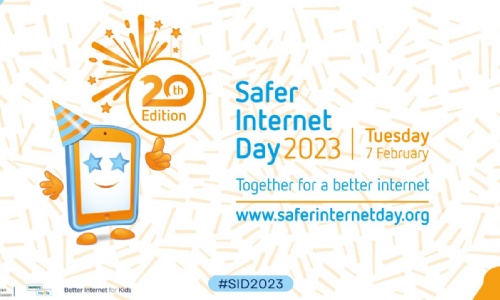 On Tuesday 7th February, we joined in with the national celebrations for Safer Internet Day.
Safer Internet Day 2023
Many super discussions today about using the internet safely. Miss Mabin led a super discussion which helped the children to think about the strengths of the Internet as well as how to keep safe. Every class, spent time developing their skills of keeping safe when online.
This year is particularly special as it marks the 20th anniversary of the celebration of this milestone international day, and celebrations have taken place once again all over the world.