Juniors Christmas Performance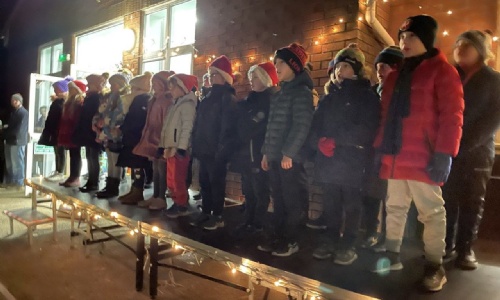 On Thursday 15th December, the Juniors took to our outdoor stage to lead a wonderful Christmas Concert.
It may have been a little chilly but what a fantastic evening we had! The Juniors were all absolutely amazing with their speaking, singing and even ukulele playing!
The area sparkled with twinkly lights and the bushes were decorated beautifully by the whole school. There was a range of decorations including stars, baubles, christingles, crowns, candles, nativity pictures and more! The photos really don't do it justice! Lights lit the way whilst children sang a range of Christmas Carols and songs. The PTFA supplied us with warm drinks, well needed in the cool weather!
Thank you to everyone who helped to make it a success: Andy, Sally, our PTFA, staff, parents/carers and of course all our fantastic children!