Fowey Class Visit Truro Museum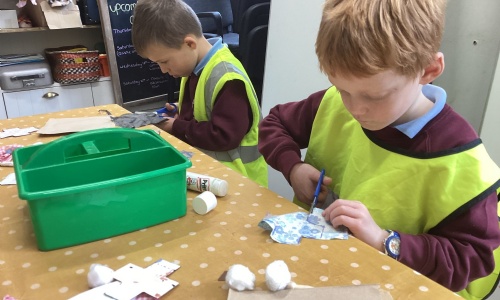 On Friday 3rd November, Fowey Class climbed aboard a bus to travel to Truro Museum. It was a wonderful experience with so many saying they had never been to a building likeit - it's beautiful.
They took part in a "Toys from the past" workshop. They explored how a magic lantern works whilst watching the story of Goldilocks and the Three Bears, compared toys from the past and the present, looked at dolls ranging from 50 – 200 years in age and made peg dolls just as our grandparents might have made when they were young.
They came back to school and used all their knowledge gained into their writing.
Fantastic learning!