Eat Well for Less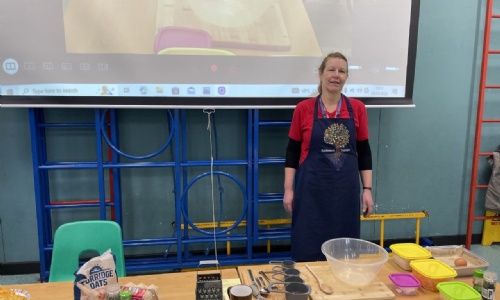 A huge thank you to Eccabi's Lou and John and Marcia from Healthy Cornwall for leading a further two cooking sessions with our children and parents.
On Thursday 26th January and Friday 2nd February, we welcomed John, Lou and Marcia who led cooking demonstrations for both our children and parents. We have learnt to cook Banan Oaties and Savoury Flapjacks. After every session, parents were given a bag of ingredients along with a recipe card to repeat the recipe at home. It really was brilliant! Cooking is such a great time for children and parents to work together. Children love to cook and learn so much from the cooking skills, communication skills, healthy eating and more!
John shared facts about the cost difference when shopping at different supermarkets. The price difference is big! Keep and eye on where you shop.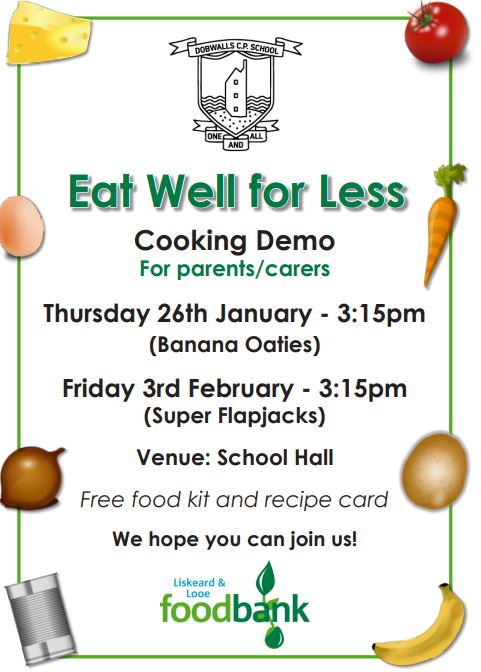 If you would like to continue these sessions online with Eccabi, please contact the office or Mrs Pipe for more information.