Easter with Rev Andy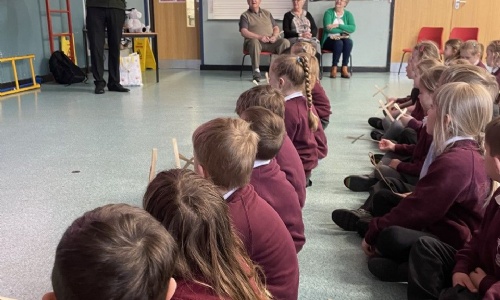 On Friday 31st March, we enjoyed an 'eggcellent' Easter visit from Rev Andy and members of the Church into school. Unfortunately, the weather was not on our side so we couldn't walk to the Church. However, they came to us instead! Thank you!
Singing, stories and acting filled our hall!